Internet Safety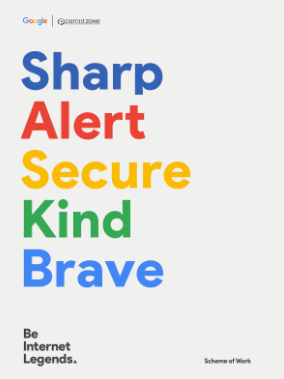 We teach our children to be safe, kind and respectful users of the internet. Our teachers regularly teach online safety lessons to pupils based on the Internet Legends Scheme of work and SMART code.
We follow the simple rules of SMART:
Safe - keep your personal information secure
Meet - never meet up with an online stranger
Accept -be careful of accepting friend requests, messages and files from friends online
Realistic -is the site you are using sharing true information or it is 'fake news'?
Tell - if you are ever worried or upset about something you have seen or done online please talk to a responsible adult who can help.
Useful websites:
The Child Exploitation and Online Protection (CEOP) Centre's website houses a range of information on how to stay safe online.
The Childnet International Website gives internet safety, advise and links for young people, parents, teachers and other organisations.
Childnet's Digizen website provides information about using social network sites and social media sites creatively and safely.
Be Internet Legends empowers younger children to use the web safely and wisely, so they can be confident explorers of the online world.
Parent Digital Toolkit from Internet Matters.
Get age-specific advice to support your children online
Learn about popular apps and platforms your children use
Get information about how to deal with any online safety concerns
Get recommendations for digital tools to support their interests and wellbeing
Social Media Guidance. Take a look at our most popular social media guides to get you up to speed on the most popular platforms and help them set the right privacy settings.
Online Gaming Advice. Find the latest advice to understand the world of online gaming and encourage young people to game safely and responsibly online.
Advice by Age. Find out more about what sites, apps and games your child might be visiting online and give you practical advice on the steps you can take as a parent to keep them safe in their digital world.
ConsumerNotice.org, "A site where we strive to notify consumers of health and safety risks attributable personal and financial data vulnerability, among other things. From invasions of privacy to cyberbullying, children face more threats through the internet than previously possible. In the face of these new dangers, we've published a guide on how to protect children while they use the internet."
Remember to stay safe online when gaming with SMART
5 top tips for parents. Keeping your child safe online
Leen Mills Primary School, Leen Mills Lane, Hucknall, Nottingham NG15 8BZ Phone: 0115 953 6688