Creative Curriculum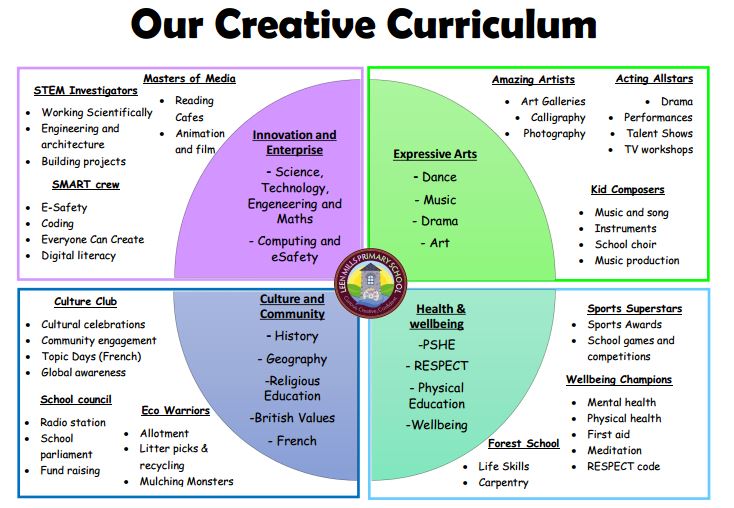 The Creative Curriculum at Leen Mills aims to provide a modern, engaging and pupil-led approach to learning. It provides an opportunity for all pupils to become a leader within their chosen subject, develop confidence and mastery through shared experiences and activities.
The Creative Curriculum also provides an opportunity of our pupils to set high aspirations through varied and interactive pupil leadership sessions where members of the wider school community are welcomed into school to share their experiences and inspire pupils. This aspect of curriculum enrichment provides our pupils with cultural capital through expert-led and experience-based learning.
Our pupil leadership teams meet every month on a Monday afternoon and take part in activities and learning that helps to raise the profile of their subject throughout school.
Leen Mills Primary School, Leen Mills Lane, Hucknall, Nottingham NG15 8BZ Phone: 0115 953 6688